I wont go heavy into the story that is DSM, I am sure most here know it, and I wont bore with pedantic knowledge. But, did you know that this American designed and built Japanese car was a super popular import to Europe as well?
(shown here with a photo of the 'good' side that made me fall in love with it. Despite the 2G wheels. Can you spot all the Euro market changes?)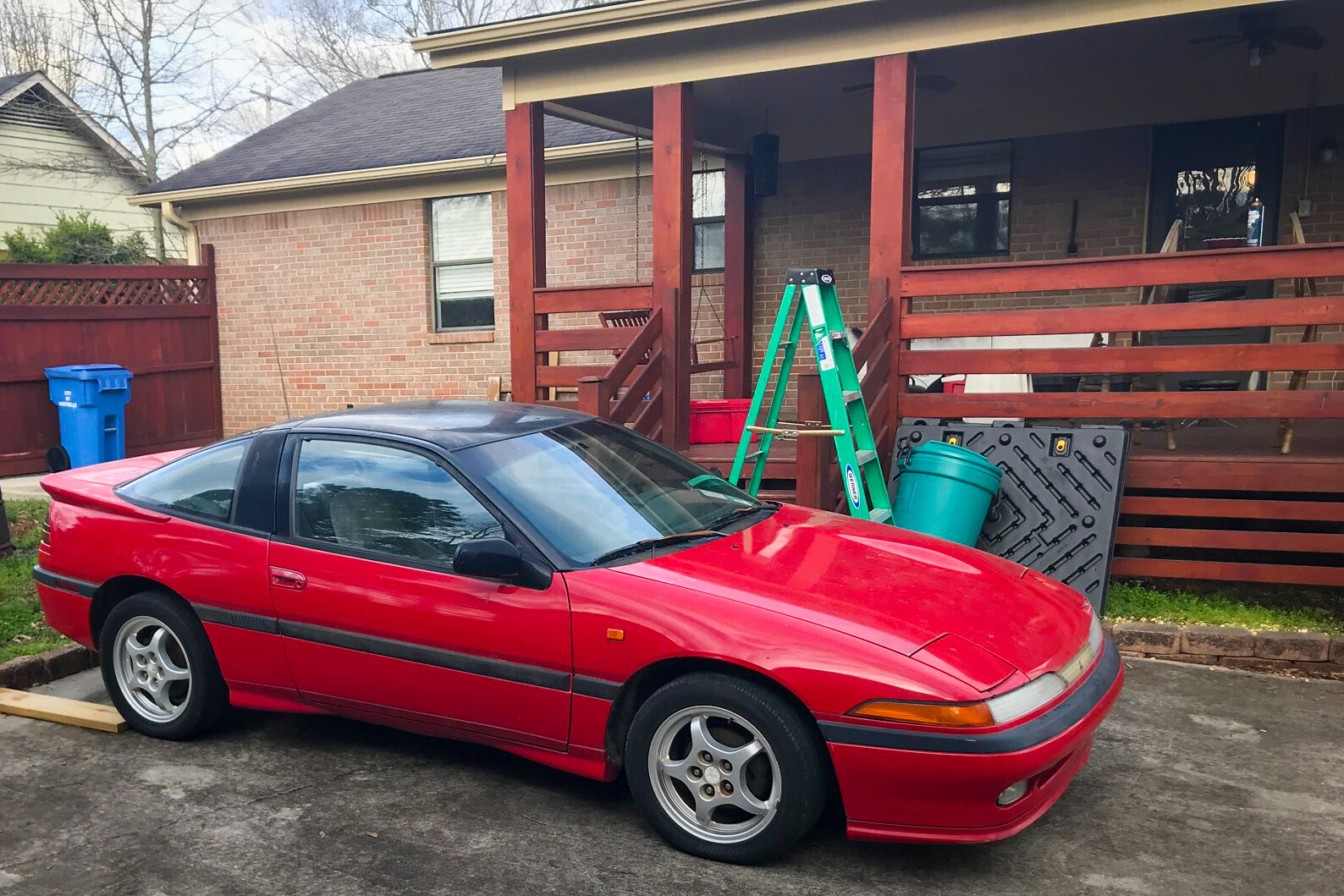 573948990 by Brad DeSantis, on Flickr
Most of the Euro market cars were sold in Germany. Top spec cars got the much loved twin cam 2.0 4G63 but no turbo or AWD, making them a great mountain pass corner carver but not earning the reputation there of being a high horsepower track monster. The following there is very different than we have here.
Somehow, this car was imported to the states in 1997 by the original owner. A serviceman in the US armed forces. I have not quite figured out how or why, but that's the story I was told. I have known about the car for a few years and had first rights of refusal if the previous owner, a good friend of mine ever decided he was going to sell it. He rescued it from a less than ideal owner who did a bit of damage with careless wheel choice (chewing up the front fenders), obviously smoked lots of marijuana in the car (based on the smell when I got it )and ultimately wound up misjudging a rock and doing significant damage to the drivers side door, rocker and quarter panel. Once my friend had it, he never got around to fixing it and when money and space was needed to complete some other Mitsubishi projects, he gave me a call. Needless to say I jumped at the chance.
Biggest problem now was that the car, was in Alabama and I live in Phoenix. July of 2019 I had a trip planned back to my home state of Massachusetts and decided, you know what, I will fly to Alabama and drive the car back to Mass, then there I will fix the bodywork and have it ready to go to the Radwood Boston car show in October. I will fly back then, enter the show and then road trip it back out here to Arizona! (I never said I wasn't little crazy!) Well here is that story from the start and to where we are now.