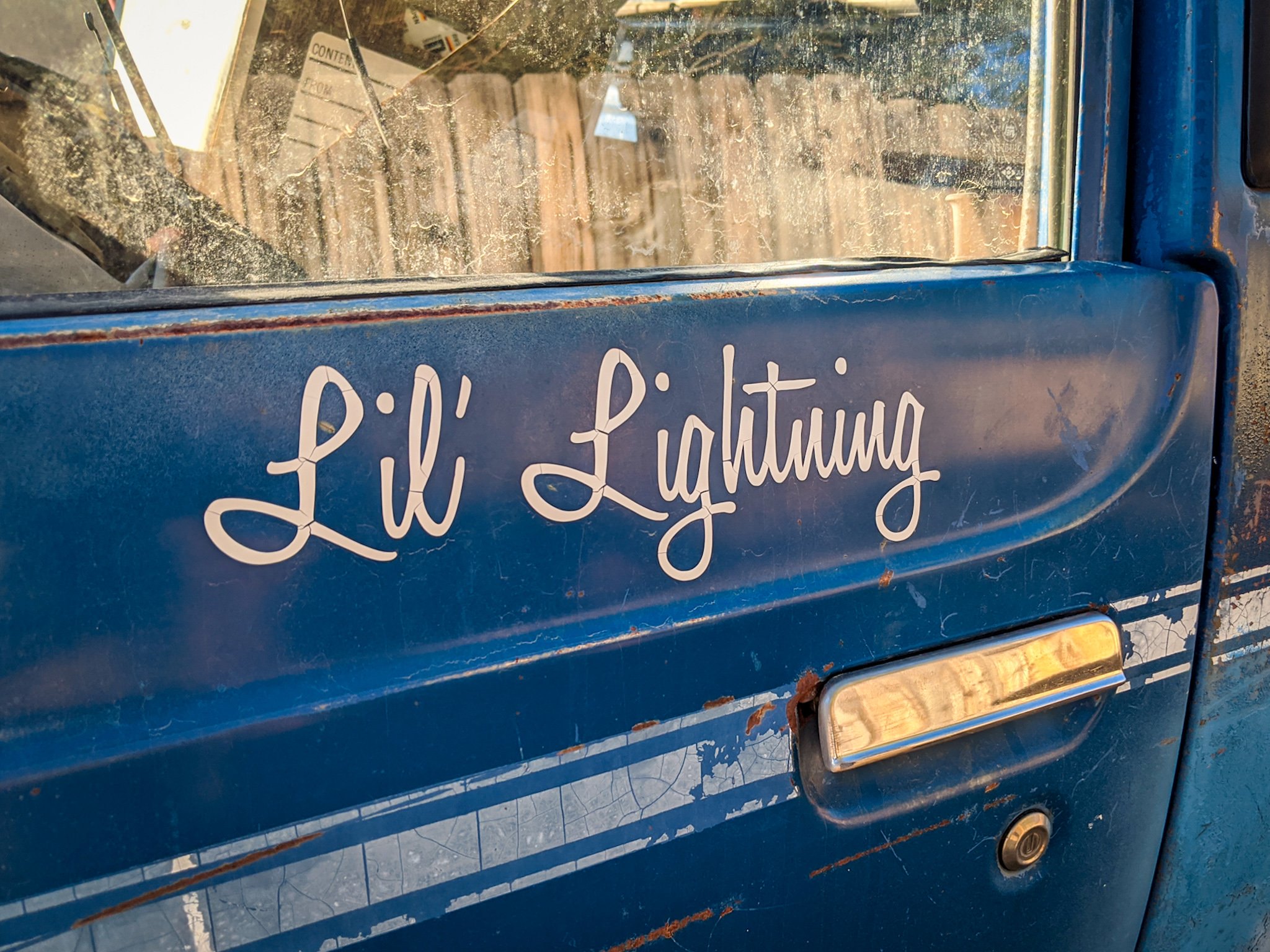 2020-03-31_04-54-31 by Brad DeSantis, on Flickr
Going to make a formal introduction to my new project truck, a 1978 Toyota Pickup RN28, more commonly known to the rest of the world as a "HiLux". These trucks replaced Toyota's unibody Crown pickup as the less utilitarian option from them. Their Stout pickup was much more agricultural and if you wanted a daily usable vehicle with cargo capacity, this was it. These 20R powered trucks are affectionately known in Japan as the Rocket HiLux, or "RokeHi" (Hello cool vanity plate!)
A little background info on the truck. I don't name my vehicles as a general rule. But, when they come painted on the door, well, you just don't have a choice! This truck first entered my brain about five years ago when a friend of mine, another Brad, happened upon it. Bradley Brownell Co-Founder of Radwood and writer from Jalopik and pretty much every other automotive publication you can think of, found the truck languishing in his neighborhood. A tow sticker was present on its windshield pretty much guaranteeing a certain death for this little truck. After making contact with the owner, it turns out that he was in the process of parting it out and was moving. He hadn't had much luck he said in selling parts and the city, not keen on this beat up looking truck sitting on their streets had threatened to take it away. So they struck a deal for almost no money an Bradley set about to tow it home behind his wife's Mazda3. Unfortunately for the truck, Bradley is a busy an with a few other projects going and the truck sat for almost five years in his back yard. (No disrespect to him, I have had cars sit longer!) Ever since he first picked it up, I have been telling him I want it. Fast forward to the end of 2019, his realtor told him that its tough to sell a house with an old pick-up in the yard and he needed to get rid of it. So, what better idea then to borrow a pickup, rent a trailer and go grab it from him?!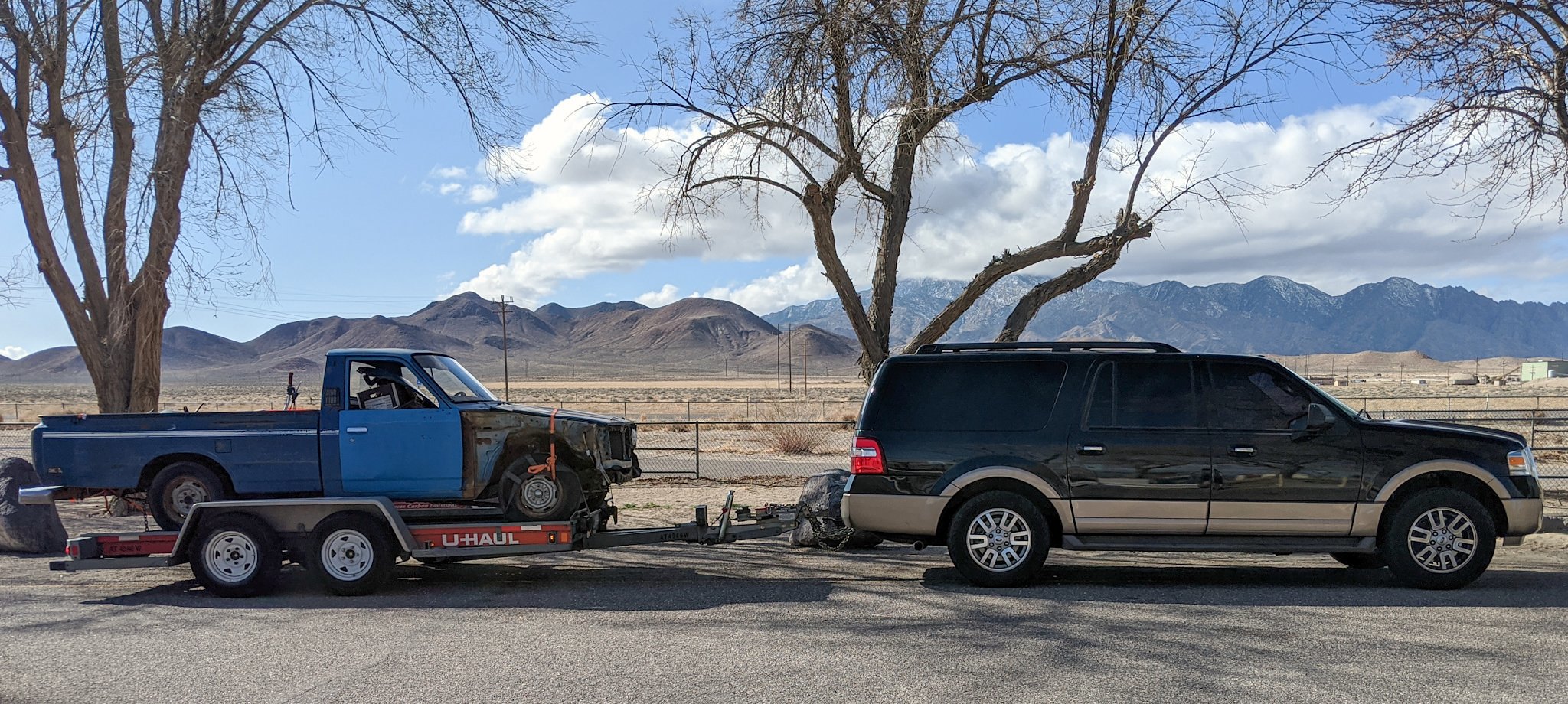 2020-04-01_04-53-03 by Brad DeSantis, on Flickr
Well, that pic should tell the story, we did it. Its now my truck, my head ache and my project car hell. Not that it means I am upset, I relish the thought of getting this thing back on the road whereas others have deemed it to far gone or better as parts source.
This has all happened in the past month, just before the Corona Virus and social distancing and quarantine were words in our daily vocabulary. SO this truck now serves a second role, its a great distraction from all that is going on in the world right now. Sometimes timing is important for many reasons.
I have made some good progress and will update the thread to catch up to where I am and to document the whole process moving forward. Look here for updates for sure!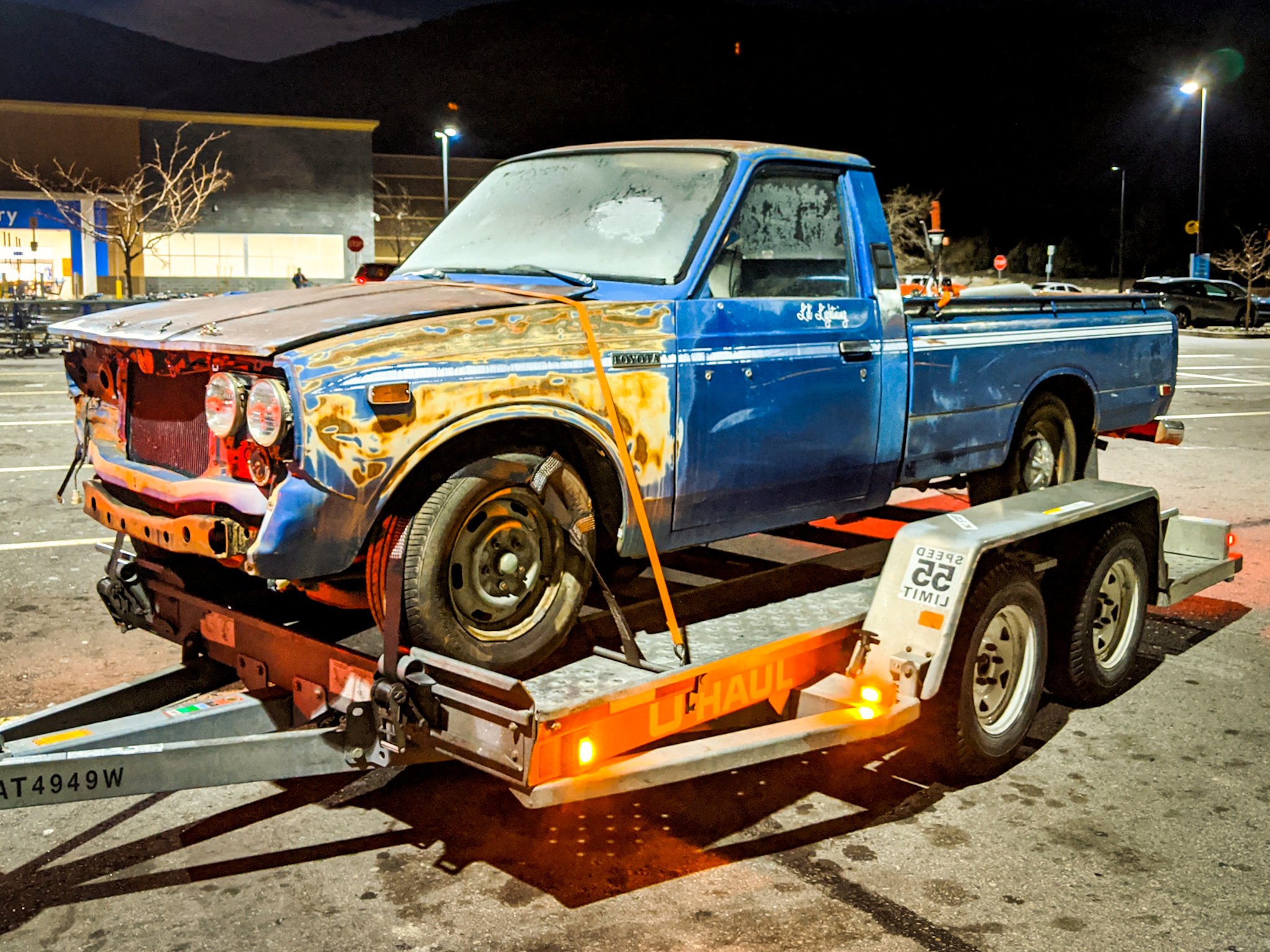 2020-03-31_04-46-28 by Brad DeSantis, on Flickr