I'm an idiot. I mean, fine, I'm checking all the boxes for that mid-life crisis I am not having. Divorce, check. New job, check. Sportscar…well, sleeper at least, and yes it's the other childhood dream car. In fairness the divorce wasn't my choice, and getting a government job just seemed like the responsible thing to do in a bad economy after getting divorced, so naturally I needed to pick up a responsible commuter sedan that's still fun enough to work with this strange new single lifestyle I'm living. #tonguefirmlyincheek
Jag-war. Jag-you-are. Jag-war. Jag-you-are. Jag-war…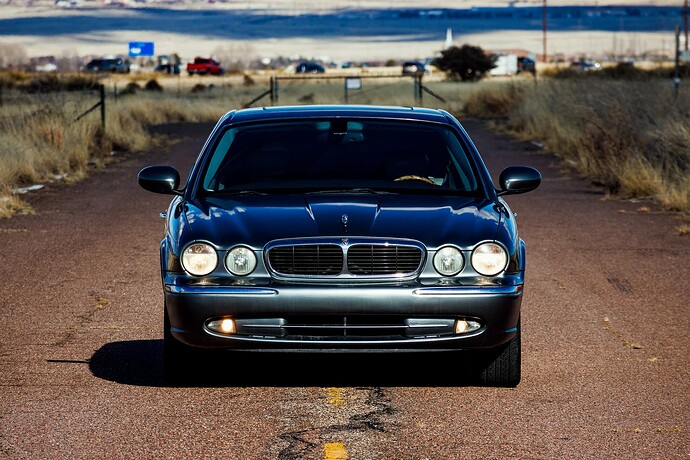 TLDR QuickStats:
2004 Jaguar XJ8 Vanden Plas (X350 chassis)
Naturally aspirated Jaguar 4.2L V8 making 294 HP / 303 torque
6-speed ZF transmission, which surprisingly reacts just like Ulysses's 4-speed
Air suspension converted to BC coilovers, lowered one inch
TLDR QuickPlan/WorkLog:
Wipers
Repair sunroof (rails and seals)
Repair trunk auto-latch thing-a-ma-jig
18" wheels and some gooood tires (someone downgraded it to 17s)
Audio system, full replacement and upgrade to aftermarket
Lighting upgrades: indicators/convenience and fog to LED, upgrade to OEM HID main/dipped beams
Fix reduced airflow from center dash vents
Fix broken coolant level sensor (yeah, it's a thing)
Finish the coilover conversion/air suspension delete
Intake, exhaust, other go fast goddies
Full suite of ECM, because z-rated tyres
Replace 352 pieces of broken British plastic and stuck switches…
I've been looking at Crown Vics and Oldsmobuicks for what seems like every waking moment of the last two months. Yeah, the Disco is fine, but she's supposed to be getting a full restoration not serving daily driver duty—a recent false-positive head gasket scare bumped the urgency of finding a commuter and had me panic-surfing Craigslist and Facebook for any mechanically sound vehicle with a working heater. I needed to do something…now.
Imagine my relief upon discovering mid-2000s XJ8's were not only in my price range now, but also just as reliable as any Ford from the same era (for folks familiar with British quirkiness and willing to do a little DIY). Keep in mind the most reliable vehicle I've ever owned is my twenty year old Land Rover, which in my head is easy to work on and extremely dependable.
You mean I can have a relatively cheap commuter, no car payments, and not have to be seen driving around town in a cream-colored LeSabre?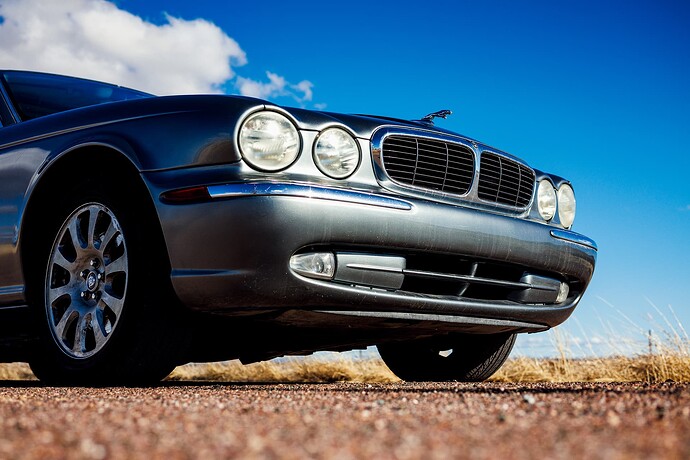 No, it's not my trademark black on black. And that's ok, because while it's the chassis I wanted as a kid it is not the spec I wanted. This is a temporary car, something cheap, something fun to tinker with and get me to work/home while I rebuild the Discovery. This way I'll get to experience the car and see if I even like it, without diving down the rabbit hole that maintenance on the supercharged variants would be. If I like it in a few years I'll sell it, and track down a black on black Super V8.
Regular Car Reviews has not done a review of the XJ8 platform yet, though their XJ6 video isn't far off…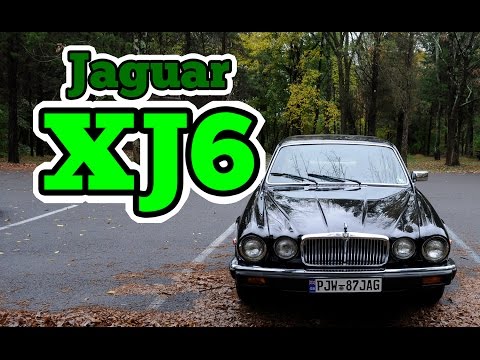 (…though while just as very comfy, it handles quite nicely.)
She needs a name. Lana is on the table, but I'm not sold yet…