240,256
TPS replacement
muttering of swear words
Okay—first of all—this is bullshit. I have a persistent P0120 TPS code. I clear it. It comes back. And has been coming back for at last a year. I've tried replacing the TPS twice with new sensors purchased from Amazon. I paid $25 for the first one, $35 for the second.
This should be a VERY simple fix. Two 8mm bolts. One chunky connector. 15 minutes TOPS.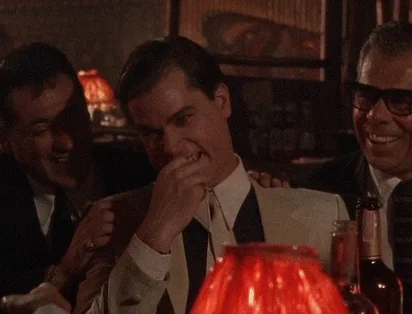 Why did I wait a year to do this simple job?
Twice, now, I've installed new TPS sensors that either read 40%—99% or 0%—74%. Like this one, the most recently purchased unit. At $35, I'm sure it's not as good as the $420 item my local Mitsubishi dealer would have to order in, but these are simple variable resistors. How far off could they be?
Step 1 - Mark/index the known good functional TPS sensor so you can put it back and drive the damn thing when the new one inevitably doesn't work for some reason.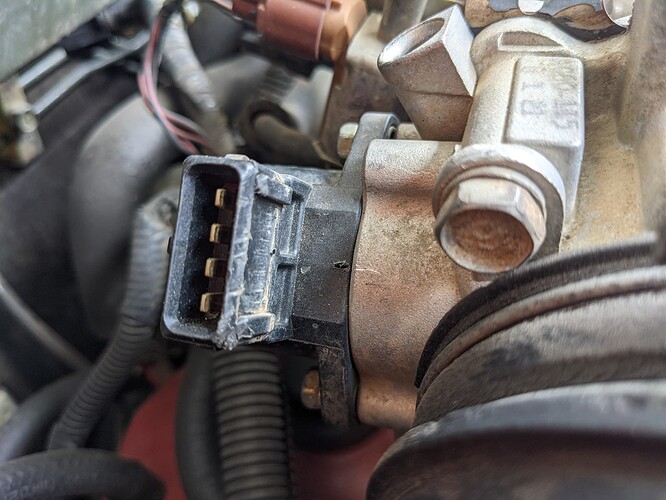 Step 2 - When new TPS doesn't read correctly, use scribe to mark range in the hopes there will be some obvious variance between the two sensors.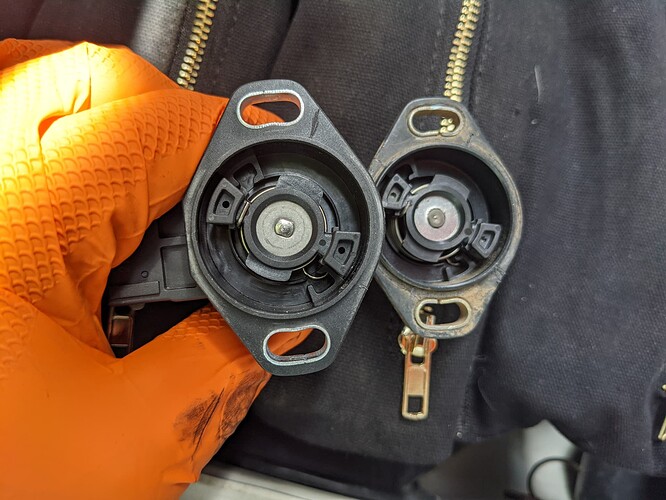 Step 3 - When this still doesn't work, grab the first new TPS, mark it accordingly, install, then remove and take pictures of nearly $50 worth of defective Amazon merchandise discovered too long after delivery to be returned. Vow to write scathing, 1-star review after updating build thread.
Step 4 - When even THIS doesn't work, grab the old, dusty, used TPS sensors Josh gave you nearly two years ago that you didn't try yet because you had new sensors. Set them all out for a nice picture.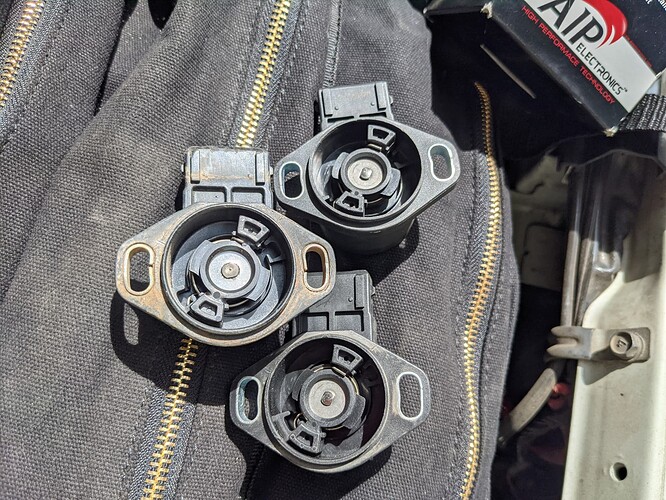 Step 5 - Marvel at how easily the first one you grab immediately dials into a 0—89% range like the dodgy one that's been shifting your Aisin automatic like a right moron and works perfectly the first try in less than five minutes.
Step 6 - See if anyone on the forum— (ahem) @MrGalantguy —might have a spare TPS screw/bolt lying around to replace the one that disappeared into the engine bay but did not fall out the bottom on that final try.
Fezzik now seems to be running well. Acceleration feels more brisk; gear changes more crisp. Time will tell if I see better than the 14.3mpg (16.4L/100KM), if the code comes back, or the TPS just falls off the throttle body because Murphy showed up.
On the plus side, the number of things I've got sitting around waiting to be disassembled so we can figure out how they work is growing nicely. I'm looking forward to figuring out why these new sensors were defective—and how they really work.
Next time this happens, I'd like an option somewhere between $30 parts that don't work at all and $400 parts that aren't worth the asking price. I mean, again, these are simple resistors.