This thread originally appeared on Galantvr4.org and goes back to 2011
I've realized now, that this build is nearly a decade old. For this reason and in the spirit of this forum. I'm going to include my original posts and where you see italicized text I'll add post commentary. Things I found out later, things I should have improved upon or improved upon afterwards.
After years of wanting a Galant VR4 I finally found a decent one for the right price. Of course it doesn't have and engine or trans. Simply minor details of course. It just so happened a Tech I used to work with needed to get rid of his 1991 Talon that was in storage. The engine was already pulled because it ran low on oil and rod knocked. The car also has a nice condition stage 1 Shep trans, lucky me. So the right Galant happened to showed up at the same time the right parts car showed up, fate I guess. The goal for this car is to get it back to nearly stock condition first. I need to make sure it runs right before any mods. I'm not building a crazy HP drag car. I just want to restore it back to it's former glory. So I can drive and enjoy it.
The paint is in really nice shape. The body is rot free with some small surface rust spots here and there. Nothing scary.
I've already located some needed parts thanks to members on the board. I picked up a Stock fuel tank, Engine harness and front body harness. Those where three of the most needed things.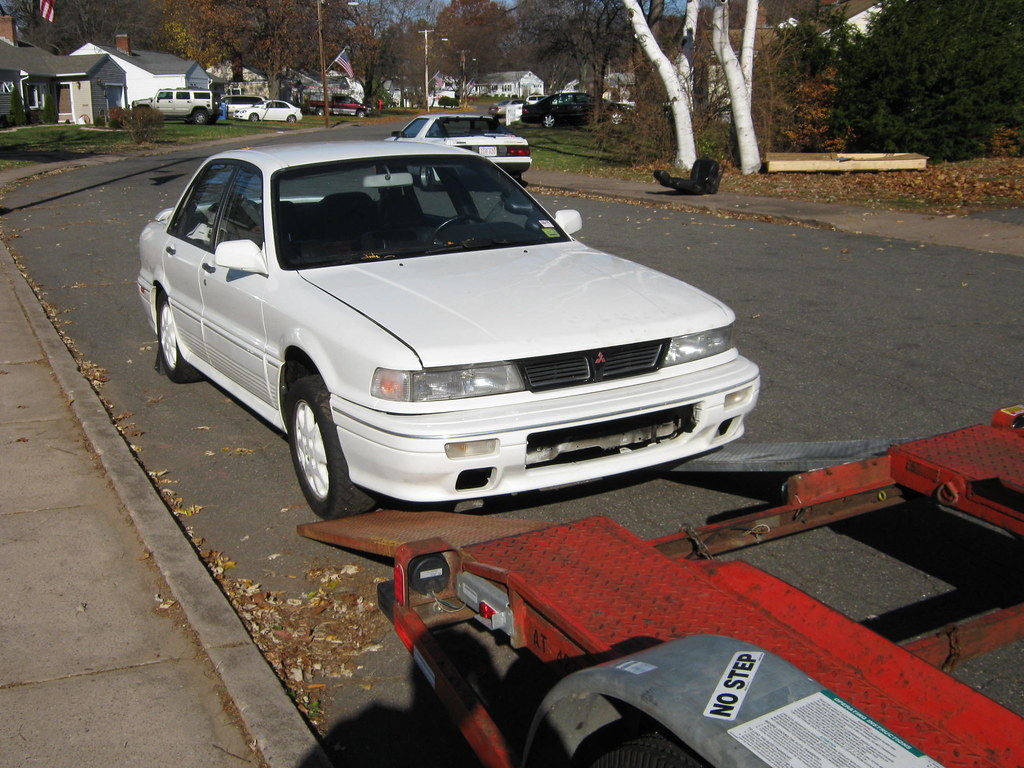 IMG_0432 by Andrew Pascarella, on Flickr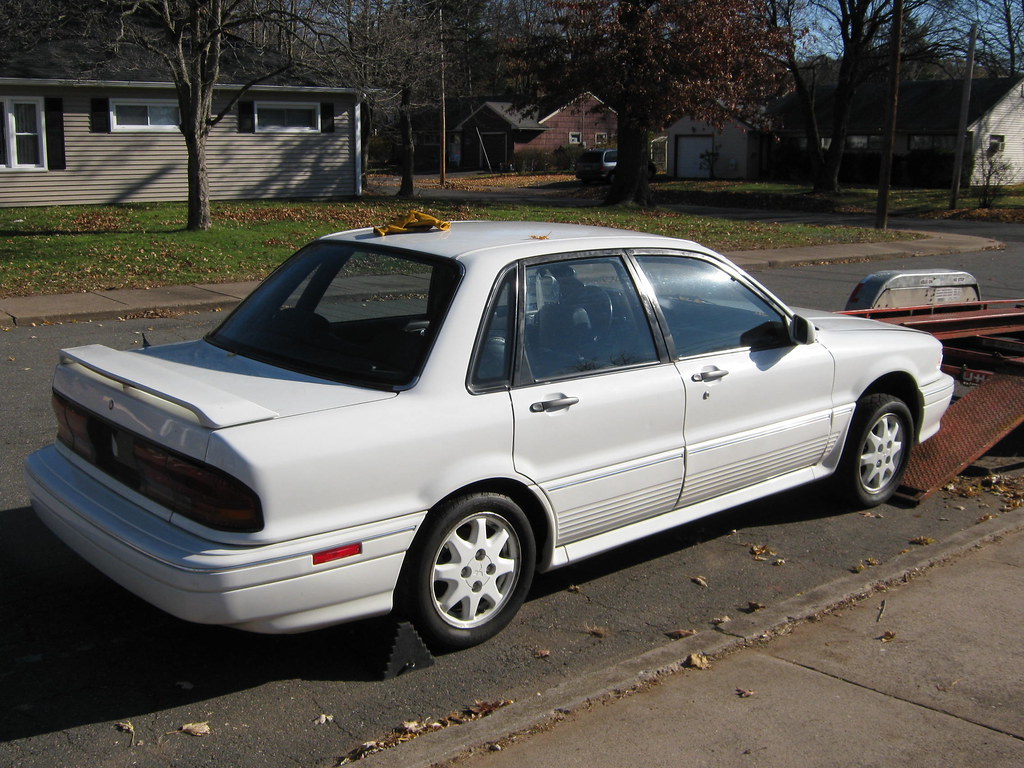 IMG_0431 by Andrew Pascarella, on Flickr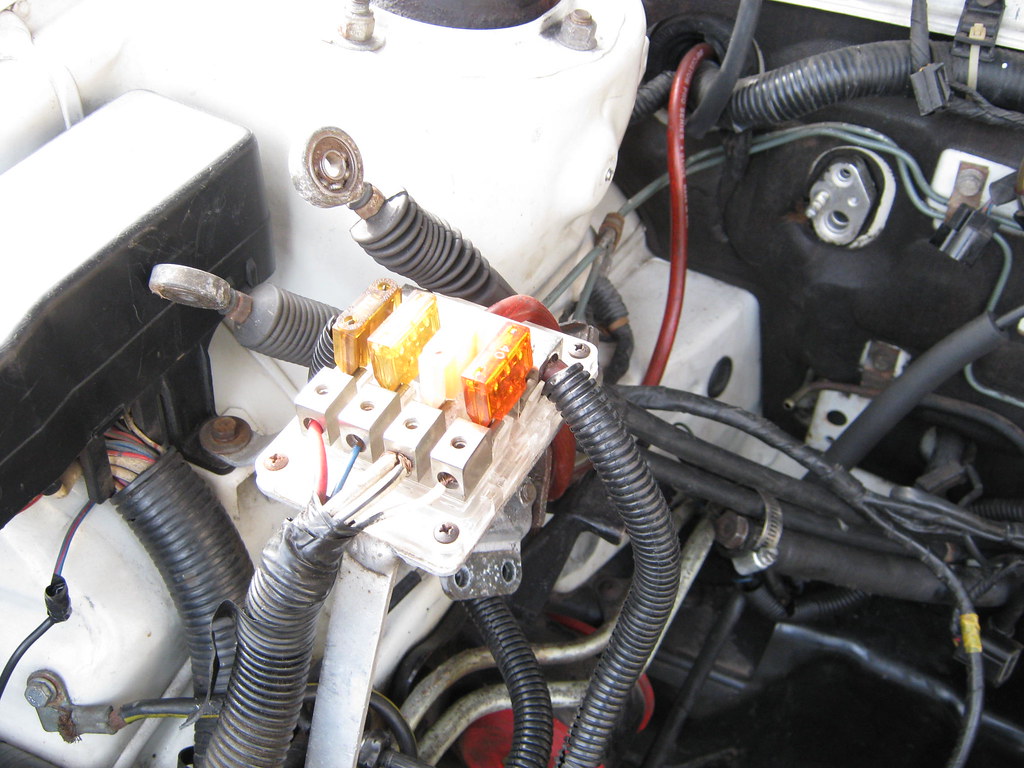 IMG_0438 by Andrew Pascarella, on Flickr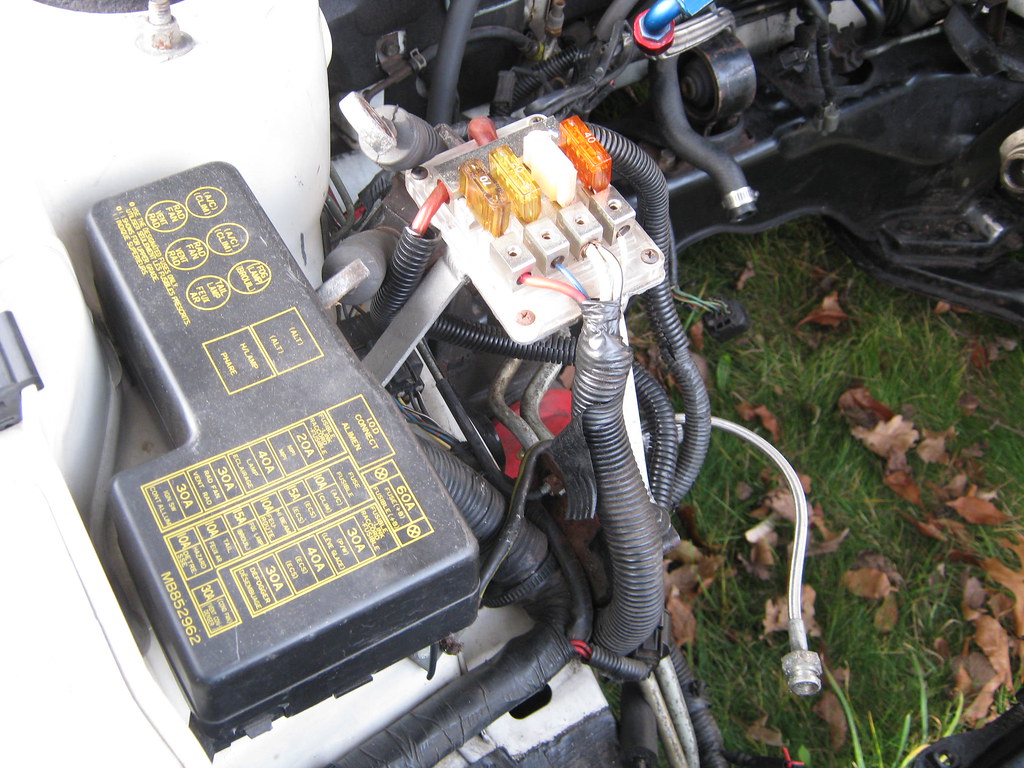 IMG_0439 by Andrew Pascarella, on Flickr
Parts car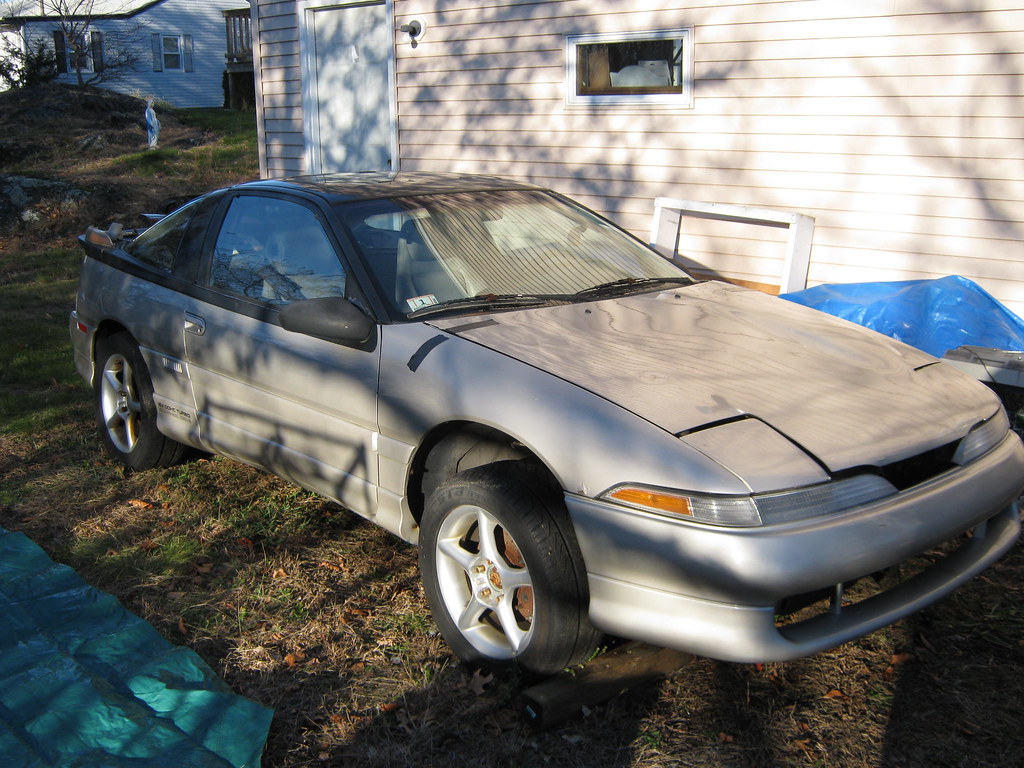 IMG_0440 by Andrew Pascarella, on Flickr
Engine was already pulled !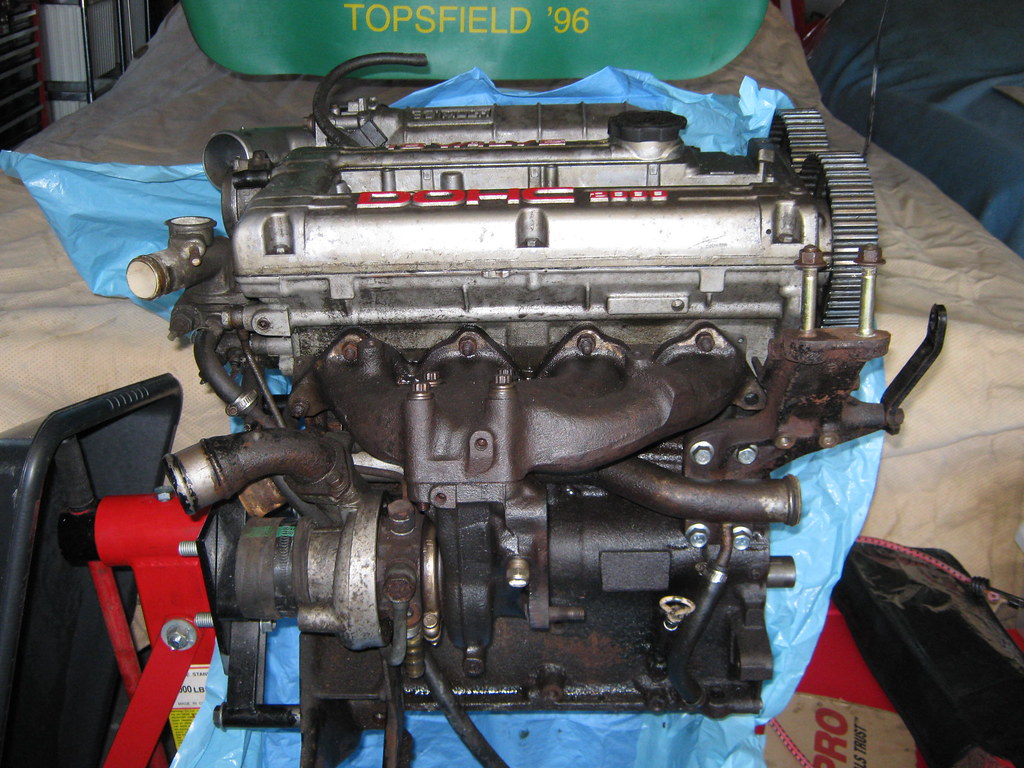 IMG_0449 by Andrew Pascarella, on Flickr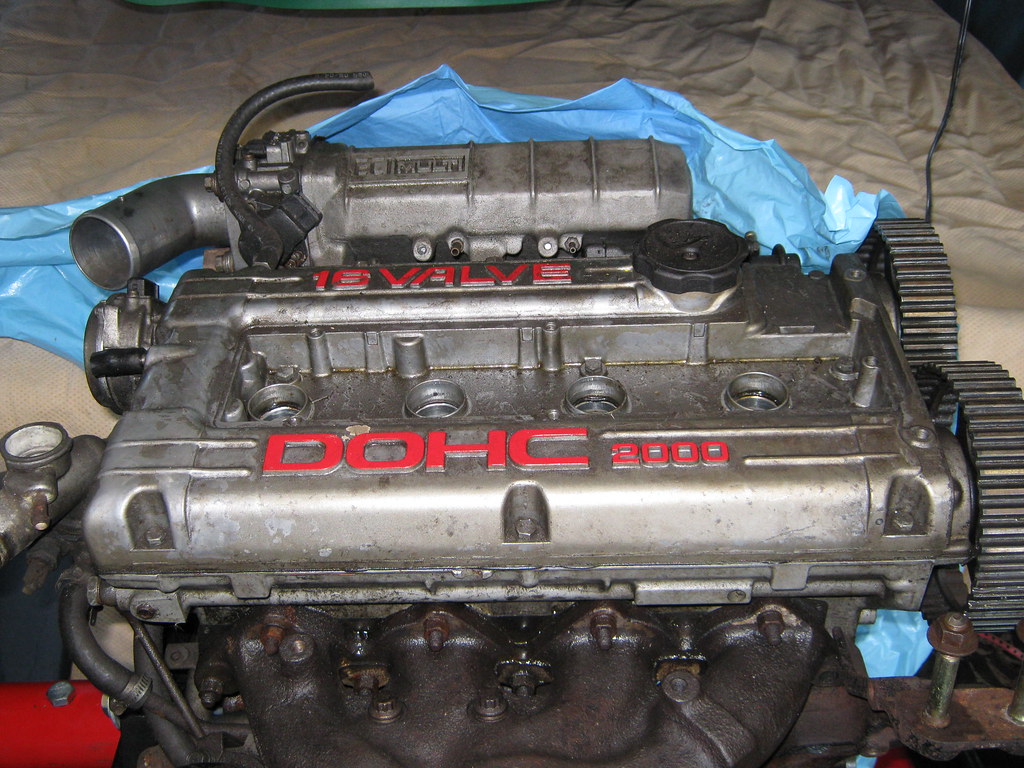 IMG_0450 by Andrew Pascarella, on Flickr
So we (my Dad and I) tore down the engine last night. The last time we were inside one of these engines was back in 2004 when we rebuilt my Talon. The head looks to be in nice shape. This engine wasn't together long before it ran out of oil. I guess the Tech damaged the front crank seal when installing it. Then at one point his "friend" borrowed the car and it ran low on oil. He did tell me he had put Crower valve springs and retainers in with stock cams. Those where there. He also put Arias low compression pistons. They look wicked sloppy in the cylinders. I don't think I can save those. This block doesn't appear to have been bore out before, but I'm really doubting the round ness of the cylinder walls. Inspecting the lower end it appears most of the damage was done to the 1 rod bearing. It completely spun out of the rod and damaged it. So I need a new rod. I think I have a set in my attic from the donor block I used in my Talon. The crank needs to be polished but it's not too bad. Just have to get both over to the machine shop and have it inspected. It does have ARP head studs which if I remember correctly can be reused ?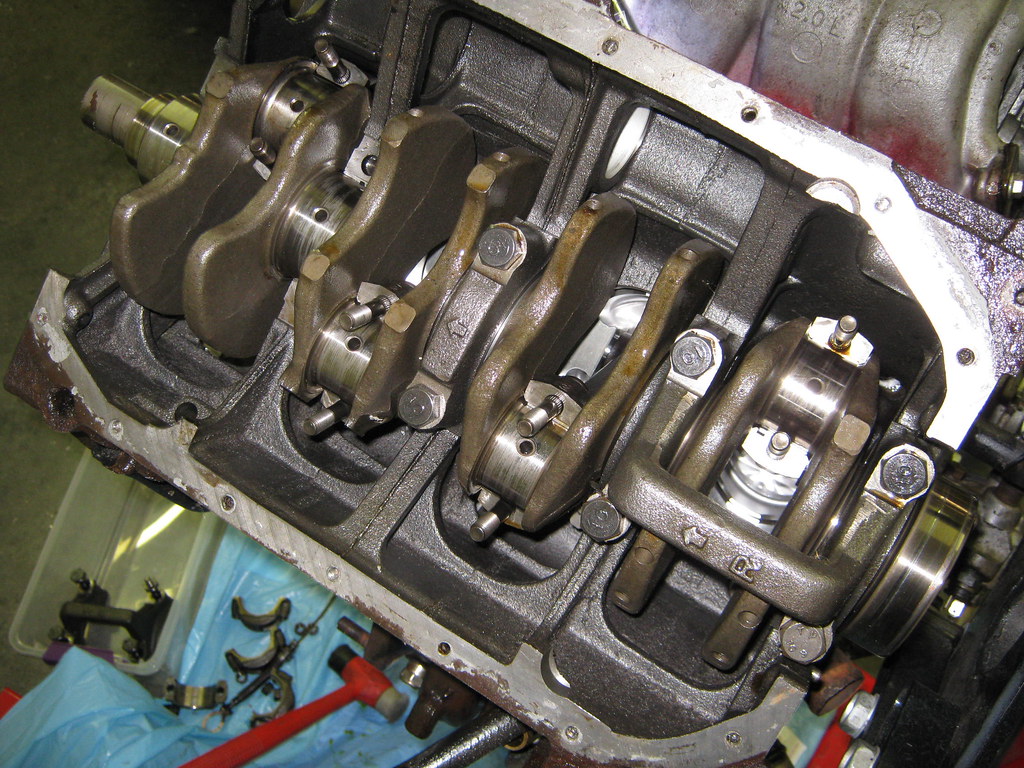 IMG_0451 by Andrew Pascarella, on Flickr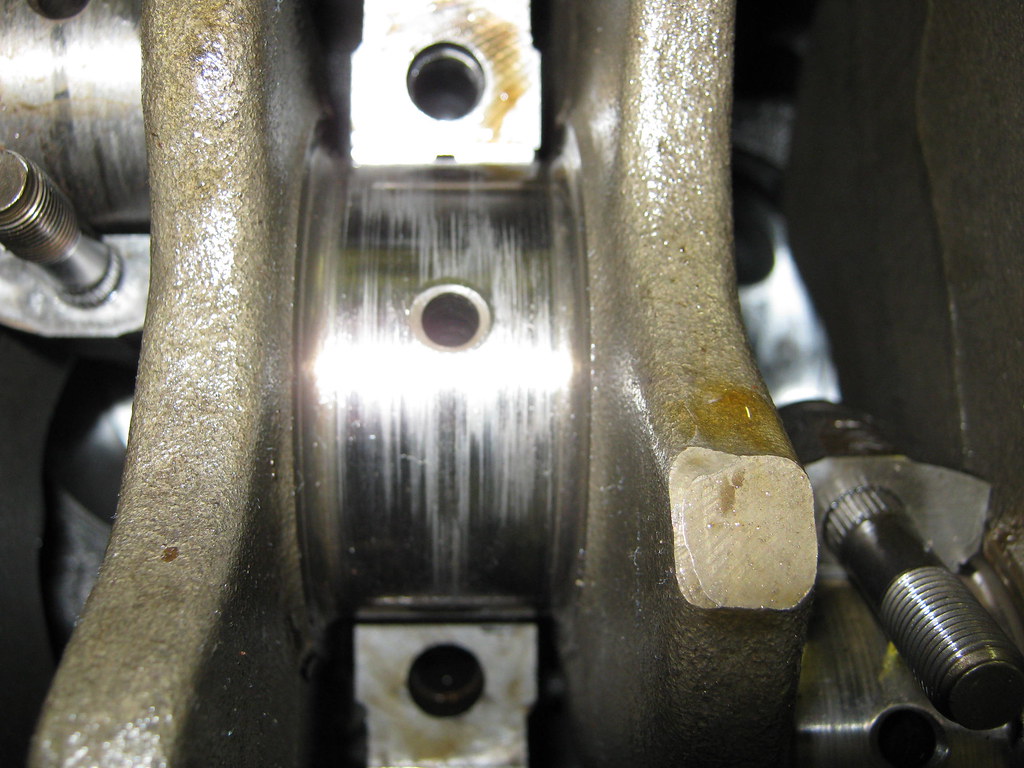 IMG_0452 by Andrew Pascarella, on Flickr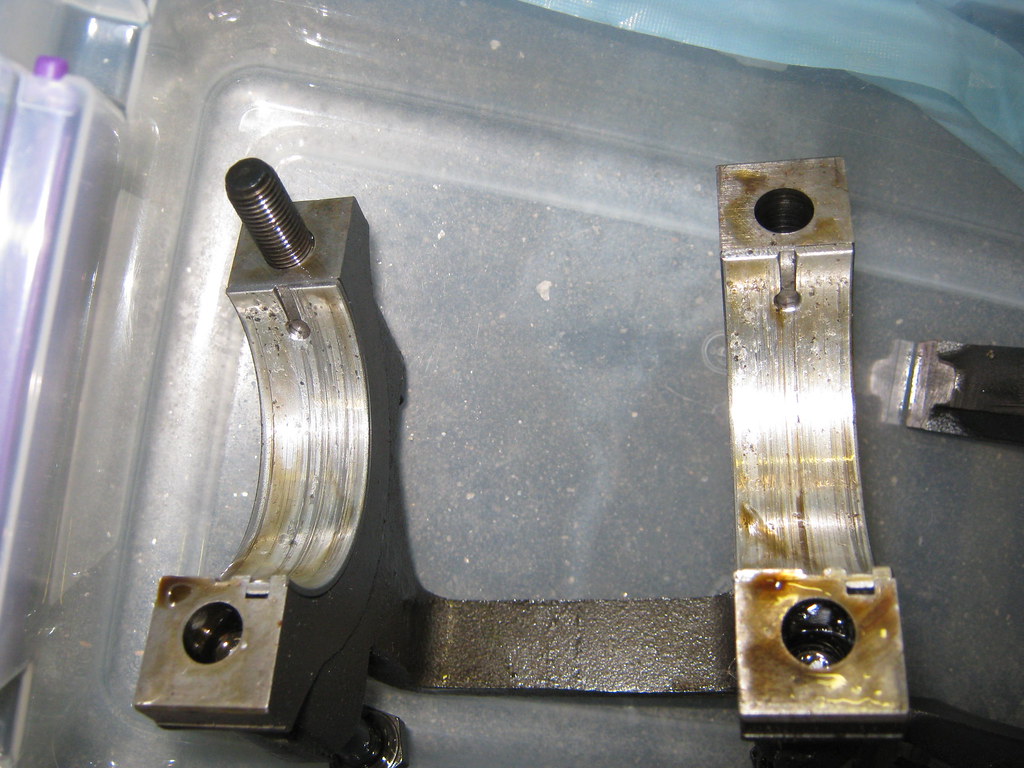 IMG_0453 by Andrew Pascarella, on Flickr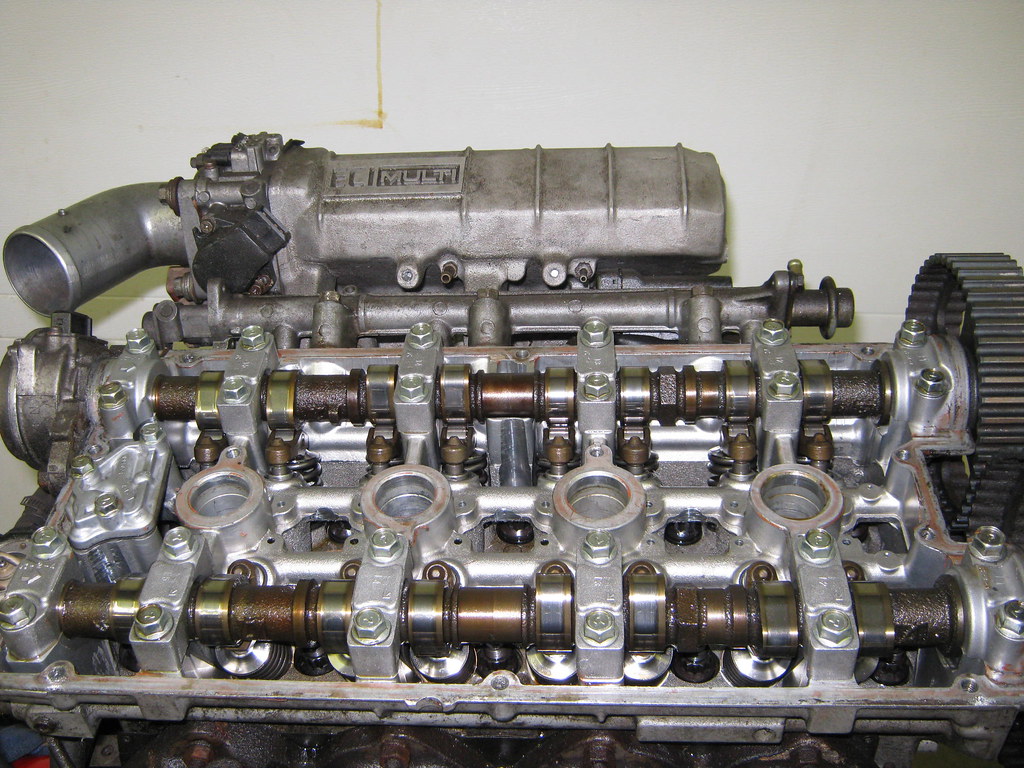 IMG_0457 by Andrew Pascarella, on Flickr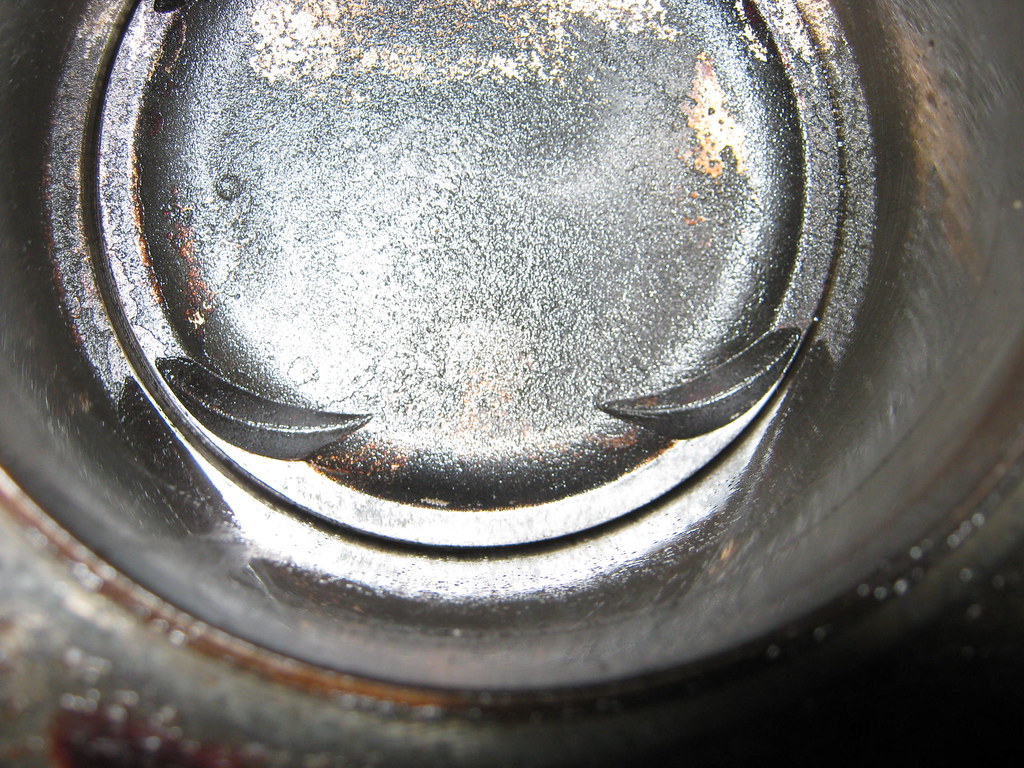 IMG_0460 by Andrew Pascarella, on Flickr