After years of wanting one of these, I finally found one locally, that was imported to Canada 14 years or so ago. The seller bought it from the original importers, friends of his, 5 years ago. He was in the process of restoring it when I convinced him to sell it to me. Had he completed it, it would've been out of my price range.
It is a 1991 JDM-only Landcruiser HZJ77 with 1HZ in-line six cylinder 4.2L diesel and 5 speed manual trans. This 4door wagon came on front and rear leaf springs, solid front and rear axles and disc brakes all around. It is a 24v electrical system using two batteries in series.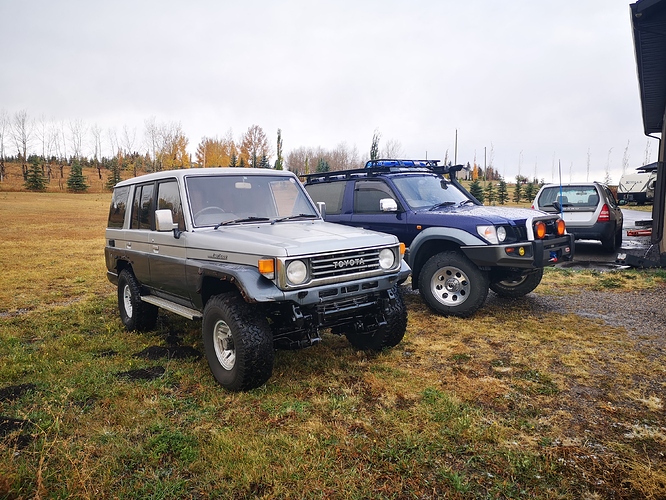 This is the ZX trim, and so came equipped with sunroof, power windows, and A/C. The factory PTO winch option was also fitted, along with fender flares. These are currently sitting in the boot, for reasons which I'll come back to.