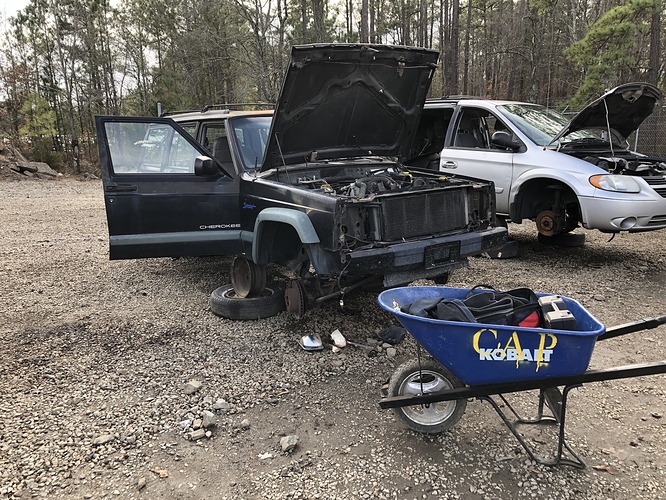 Not my Jeep, but could just as well be, seeing as mine hasn't moved in almost five years.
Since it's tucked up under my carport, half-buried in my kids' toys most days, I don't think my neighbors notice much. Though there was that one time some high school kid walked down my driveway and presumed to ask me if I'd sell it to him so he could make a rock bouncer out of it. I can't remember exactly what I said to him, but it was something to the tune of "GET THE HELL OUT OF MY DRIVEWAY!" in the most Eastwood'ish way I could muster.
She may be on blocks, but she sure as hell isn't so unloved that I'd let some punk use and abuse her to death, wearing some stupid smirk on his face while launching it into a mud hole. I'd sooner let her rust into my driveway… but is that a fate any better? Not really.
I'll tell you who does notice the Cherokee though. "When are we gonna fix the Jeep, daddy?" So says the five year old who's only ever rode in it on his way home from the hospital. He was the straw that broke the camel's back on this project, that sixth passenger in a chassis barely fit for five.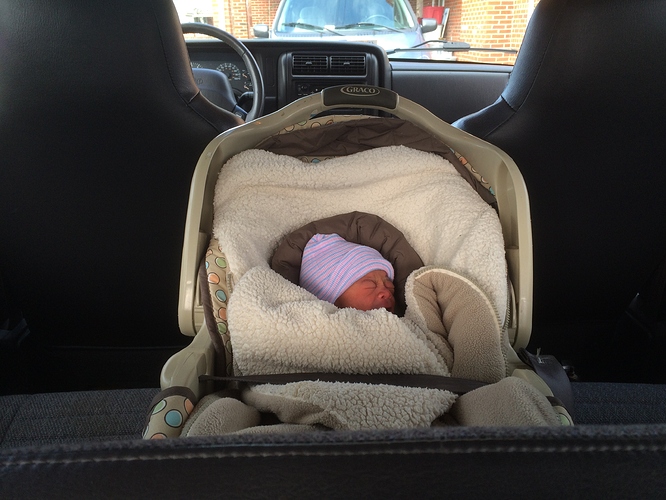 And I think that's the reason why my Jeep sits on blocks in my carport rather than on blocks in a junkyard. There's that hope that it'd be something to someday share with my boys. It's like a familiar place that I'd like to take them to, show them around. Not just a machine. Not just a project. Not even just another Jeep XJ, a dime a dozen in any junkyard the country over.
But a set of experiences waiting to happen, memories, stories…someday.
When, daddy?
That's the kind of spark that can rekindle an old furnace, long cold.